CLOTHES
All our Sport Clothes : Tops, pants, underwears and accessories for amateurs and professionals.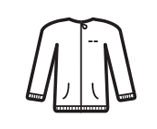 JACKETS & COATS
For Winter, to fight against the rain, the wind and the snow while practicing your sport, we offer to you our wind-jacket and coats.

SHOES
You can be a fan of Running, Football, Soccer, Basket-Ball, Trail Running, Tennis… all our shoes fit to you.
The textile for the sport is not bad here. Good presentation of your products. A qualitative service: Congratulations on your work.

Férouz Lima

Thank you for sending, the shoes are cool. I paid them half as much as in shop and received in 6 days, so I'm happy.

Gulio frement

I strongly recommend the sportline-privee.com site for all your purchases concerning the sport. I am delighted with their quality of service and especially their delivery time.

Salomé Tondieux

Passionate of running, there are plenty of sites that sell products for running but this one is really the best.

Amélie Deralille

Of all sports venues, Sportline is the best! I love it, I love it, I love it! I encourage you…

Patrice Pontivu

I order again from you as I am satisfied with your products, delivery and service.

Martin Amhor

Delivered in less than a week, the products are cheap, we made good deals.

Carinne Leponchu

Sportline is back, always satisfied with their quality of service. Good luck !

Grégoire Kortyer